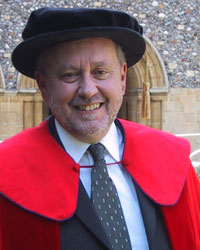 Ian Swingland, a distinguished professor who collected an Order of the British Empire from the Queen in 2007 and founder of the Durell Institute of Conservation and Ecology, was found guilty of tax evasion. The renowned conservationist is said to have helped investors avoid tax from income of $170 million obtained over a three-year period. He was implicated in the tax evasion scheme with four other people.
World-Leading Research Facility
The professor and his accomplices used research on climate change and HIV Aids cure as avenues for evading tax. The idea principally involved attracting large investors who were not comfortable to have their money taxed. The money would be termed as an investment into their research. However, it was never used. This created an avenue for rich people to avoid paying tax.
Film Tax Evasion
Before they went into eco-climate, four of the accomplices, namely, Martin King, Anthony Blakey, Andrew Bascombe and John Banyard, were involved in film financing. This was another front for evading tax. People who had large incomes would "invest" it in films in order for them to avoid having their income taxed. Over time, this plan was not lucrative enough because it did not have the potential of moving large amounts of money without getting noticed.
That is when they approached Professor Ian Swingland. Research work can't be quantified in monetary terms, thereby meaning that as much money as possible could be invested into it without raising any eyebrows.
Are Scientists Misrepresenting Facts?
Integrity is a very important factor when it comes to scientific research. Given the accolades and respect that most professors hold, any research done by them is construed as correct information. Any blemish that casts doubt onto it is not great for other researchers around the world.
This incident has brought into question the integrity of scientists. Research papers have widely been used as a basis for many topics, especially when it comes to climate change. This means that if such a scam was rampant in research facilities around the world, then there is a huge chance that some of these papers intentionally misrepresented facts.
Furthermore, prosecution of such cases presents a legal headache in many countries around the world. For example, Britain requires that the prosecution should have enough evidence that suggests the sums of money gained by the fraudsters or lost by the complainant (who in this case was the government).
Check out China's emerging imperialism in Africa.