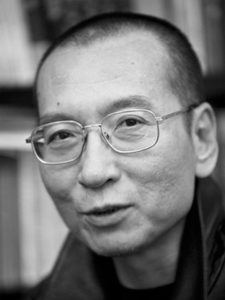 Liu Xiaobo is perhaps the most influential activist in the history of China. The activist, who died at the age of 61 while still in Chinese custody, will have his ideals cemented in China's (and the world's) history books for many years to come. He was admired throughout the world mainly because of his non-violent nature, resilience and non-partisan stance. His death was caused as a result of advanced liver cancer, a situation that many feel would have been avoided had he been accorded proper health care by the Chinese government.
Under Guard In Hospital
For a person who had spent a quarter of his life behind bars, the decision by the Chinese government to place him under hospital arrest brought condemnation from many international organizations and leaders from around the world. He will go down in history as one of the two Nobel laureates who died while still under state custody (The other was Carl von Ossietzky).
A Life Of Peaceful Struggle
Liu Xiaobo was born in 1955 and was the son of a professor who was loyal to the Communist Party of the day. He was a naturally born critic and many people who interacted with him indicate that he even criticised his own actions, something that few activists around the world can do. This ingrained habit was perhaps what drove him to criticise the authoritarian political landscape in China.
In the 1980s, Mr Liu had already started being engaged in debates that challenged the manner in which China was initiating its economic reforms while giving political reforms a wide berth. In 1989, while in the United States as a scholar, he received information of a students' demonstration in Beijing which aimed at addressing democratic changes in the country as well as party corruption cases. He went back to China to join the demonstration in Tiananmen Square, a turning point that changed his life completely.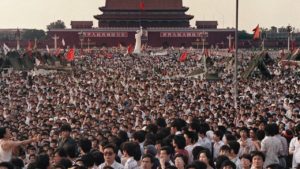 Together with three other friends, Liu showed solidarity with the students' cause and advised them to maintain a peaceful stand in Tiananmen Square. He was instrumental in ensuring that the students did not clash with the police. When the army was deployed to manage the situation, it was imminent that the end result would be fatal. Liu, together with his friends, advised the students to drop the cause in order to prevent fatalities and further bloodshed on the streets.
Hundreds of protesters died in the clashes with the army, a number that would have stood at thousands had Liu not intervened to save the students from further harm. Together with his friends, they negotiated with the army to give the remaining protesters safe passage. He then convinced the students to leave the square in order to prevent further bloodshed.
He was later on arrested and spent 21 months in detention. When he was released, he engaged in further demonstrations to seek for clemency for the other demonstrators who were still being held in custody. In 1996, he was jailed for another 3 years.
Charter 08
Charter 08 was a document that aimed at bringing change to the country's one-party rule policy. Liu Xiaobo did not come up with the idea, however, his involvement greatly led to more prominent people in China to sign the petition. He also helped the activists to come up with more acceptable demands.
They managed to get more than 8,600 prominent people to sign the petition over and above thousands more who had already signed. However, hours before they managed to publish the document Liu Xiaobo was arrested. He was later charged with incitement against the government and handed an 11 year sentence.
An Inspiring Leader
Li Xiaobo will be remembered as a peaceful activist and one of the most influential ones in modern day China. He has left a legacy, confirmed by his Nobel Peace Prize award, that models how modern day intellectuals can stand up to address state injustices.
"I hope that I will be the last victim in China's long record of treating words as crimes." – Liu Xiaobo
Check out how Russia is treating feminists as terrorists.