LGBT has become a common topic in many households today. One of the reasons for this is due to the increasing air time that is being directed towards the topic. There exists a segment of the population that is still not convinced that LGBT individuals ought to have the amount of air time that they currently enjoy, whereas others believe in equality for everyone.
As a result, there have been dissenting views as to how to treat LGBT persons when it comes to air time given. Just to show how sensitive the matter has become, recently, when Piers Morgan had a "homosexual converter" in his show, he received backlash from a large section of his viewership that felt that this was against LGBT persons.
TV Shows Featuring More LGBT Content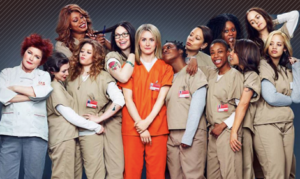 The number of TV shows featuring LGBT people has been on the increase. There are even TV series with themes revolving around LGBT. While this has been widely praised by many human rights groups as a step in the right direction, some people feel otherwise. Content curators in countries where LGBT is still a taboo topic have rejected any appeals to have LGBT material aired. Some of these countries have on occasion threatened to close down cable networks in their countries for having such content.
This indicates that whereas there are parts of the world where LGBT is an accepted norm, there are still others that are still grappling with the issue.
TV Content For Gays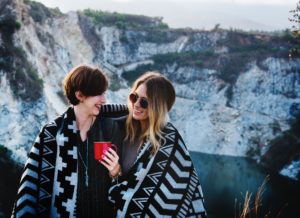 Whereas many TV shows nowadays feature one or two LGBT characters in their scenes, there has been concern about the number of TV shows that highlight LGBT specifically. Critics argue that given the rich content that LGBT has historically, there shouldn't be any problem in getting content for these series. However, the problem has never been with the content.
A TV show, just like any other business, needs to make money in the end. The only problem with gay-themed series is the possibility of it being banned in a number of countries around the world. This in turn means less revenue for the series. The other argument advanced is that TV shows need to accommodate the point of view of mainstream viewers, many of whom are disinterested in LGBT content.
A War Waged By Governments
Whereas there might have been outbursts from people who are not comfortable with the portrayal of LGBT characters on TV, the single largest blow to the freedom of these individuals is constrained by backward laws that are still a feature in many jurisdictions around the world. There is a large number of countries that are still not willing to accept LGBT persons (See LGBT crackdown in Indonesia).
Other countries have imposed bans on all content that depict any LGBT character. China is one of these. They imposed censorship on all video content which had any portrayal of "abnormal sexual behaviours".
What To Expect In The Future
The LGBT topic is here to stay. It will be an issue of concern given the fact that a number of countries around the world have accepted same-sex relationships as a norm. Whether other countries will follow this route is a topic for discussion on another day.
"We should indeed keep calm in the face of difference, and live our lives in a state of inclusion and wonder at the diversity of humanity." – Source: George Takei