Media imperialism is slowly becoming a major issue around the world. It's a theory that suggests that the dominance of media outlets in larger, more developed nations is affecting the identity of developing countries in a negative way. Its also defined as the media outlets that have a dominant control over the others in a particular country.
The dominance of these media houses means that they have the ability to control the news content being aired. Many critics argue that this principally gives them the power to dictate news content presented to the public. This means that it is quite hard for the public to know whether the news content is biased or not. These media houses also have a habit of covering a large number of developed countries and a small number of developing ones, with the latter always represented in a negative manner.
Key Players Around The World
Some of the key players in the media industry that dominate world news include CNN, BBC and Aljazeera. These media outlets usually cover news stories from around the world. The problem with this is that most of the time their news content may be in conflict with that of local news agencies because of the perception of what the reporting journalist might have obtained while making the story.

Some of these outlets also practice a form of imperialism in their host countries. For example, the BBC has an annual licence that every TV holder has to purchase regardless of whether they are watching it or not. Other countries like, Canada and Italy, also have imperialistic media. This is because the main media outlets in these countries are controlled by a single company, thereby giving them the ability to influence news content.
Social Media And Media Imperialism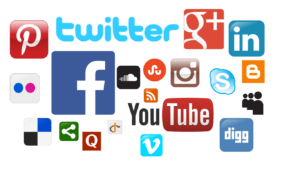 Media imperialism is definitely a problem that needs to be addressed. One of the ways that this can be done is through social media platforms. Although there has been a proliferation of fake news sites in social media nowadays, the platform still gives the public unrestricted views of different situations happening around the world. One is not subjected to a single point of view akin to mainstream media.
There have also been a number of protests on social media platforms because of the alleged misrepresentation of information by foreign media outlets. Given their dominance, this misrepresentation may be misconstrued as the truth by people who are not from that region.
Everyone is waiting to see whether there will be a satisfactory solution to media imperialism and whether social media will be part of it.
Check out China's emerging imperialism in Africa.